History
Technology
Future
Photo Album
Links
3D Technology Laboratories has a beautiful vision. 3DTL has integrated a volumetric display that can satisfy the visualization needs of many industries such as the military, medicine, science, education, engineering, and entertainment. The volumetric cubicle has taken America to the next millennium.
3D image of human head using a volumetric cube and the human ventricles as well. Parts of the body are generated using this method to provide a three-dimensional visual to be able to handle the real thing.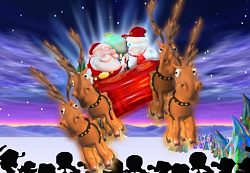 Movies and games created with 3D technology are extremely interactive and amusing. The use of 3D graphics makes for a great experience in a short amount of time.