The Environmental Issues of China
The Cause of Global Warming and What It Is
Global warming is when the temperature of the earth's atmospheric air and water changes causing climate changes to occur. Global warming is caused when greenhouse gases such as carbon dioxide is released into the atmosphere. Global warming is caused by gases such as carbon dioxide, methane gas, and other gases. These gases come from everyday things such as power plants, buildings, vehicles, and much more. Carbon dioxide is one of those gases that can trap heat. In global warming, carbon dioxide is kept in the atmosphere causing all the heat to be trapped in the earth. The fact that the temperature increased it has a chance of causing a greenhouse effect. A greenhouse effect is caused when greenhouse gases (Carbon Dioxide, Methane Gas, and Other Gases) that prevent infrared radiation from escaping into outer space. There are many greenhouse gases and these are a few of them
Water Vapor
Carbon Dioxide
Methane
Nitrous Oxide
Halogenated Fluorocarbon
Ozone
Per Fluorinated Carbon
Hydro Fluorocarbon
Burning fossil fuels and destroying land are ways of causing global warming. The effect of burning fossil fuels is that carbon dioxide is being released while plants are supposed to be using carbon dioxide they can't because of the people destroying the land to create buildings. Global warming affects the water, the living things, the people, the climate, and the environment. Water is affected by global warming because global warming is rising the sea level causing things such as floods to happen. Global warming has a big effect all around the world because of the carbon being released while this is happening our environment is being slowly demolished. Here are ways to reduce chances of global warming.

Plant trees in your neighborhood
Reduce paper use
Reuse, reduce, and recycle
Ride your bike instead of taking a car
Convince you parents to buy and use Hybrid cars
Use public transportation such as buses, cabs, and more
Carpool with a friend
Reduce the use of electricity
Buy energy efficient products, such as energy efficient light bulbs.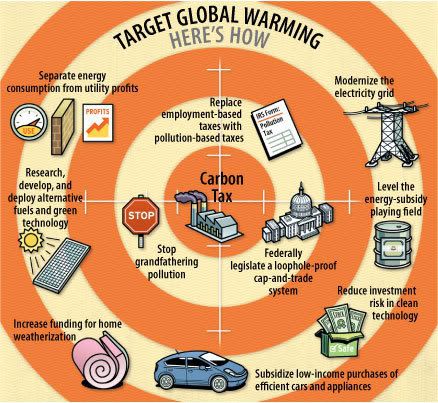 China's Problem
China has a numerous problems with global warming. China has many power plants and cars so lots of greenhouse gases are released into the air causing a chance of global warming. The air near the power plants is in poor quality and is extremely bad for the people. China has lots of disasters happening because of the climate changes that occur during global warming as explained above. China is one of the top five countries to use the most coal causing even a greater chance for global warming. Coal is not just being used by the power plants but for other reasons too. Some people get coal and use it for things such as ovens in the out doors. Many disasters are occurring in China right now and a few of the following are listed below

Landslides
Droughts
Sandstorms
Fires
Melting Glaciers
Flooding
Dying Crops
These disasters are causing many problems in China's economy and it will continue on the future if this isn't stopped. There is so little water left not even people can drink enough water for survival. Also the crops are getting ruined by the climate changes and because of this the people of China are having a lot of trouble with food. China is having trouble with the consequences of their polluting. Finally global warming is having an extreme effect on China's economy. The equation that leads to global warming for China is ( More Population = Global Warming ). China wants to do what¡¯s best for their people. As China does this they pollute the air because of the use of electricity, cars, and buildings. By doing this they are destroying forests that supply fresh air for the area. Because the population that area has to build and make a lot of things to support the people. China is doing most of what they can to support the people but will it last?