History of Child Labor
Child labor is a problem that has been going on for a long time. It has taken place in many countries such as America and Asia. There are about 250 million children who are working between the ages of 5 to 14. Child labor in America was very bad. Child labor first took place between 1908-1912. Usually children were forced to work because they were from poor families. Some of these jobs included working in a mill, being a news child, being a miners working in a factory, seafood workers, fruit pickers, and salesmen. These jobs were very dangerous and weren't fit for children. They would risk their lives doing strenuous activities, staying in horrible environments.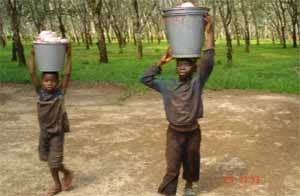 Some of the poorest children in America start working before others go to kindergarten. Here is the current child labor. In the past 5 months about 165 children were found illegally working in 16 states. About 4% of all 12 to 17 year olds have worked illegally. They found Angel Oliveras who is only 4 working in chili pepper fields in New Mexico. They found Vielesee Cassel who is 13 folding dresses in a dress shop in Texas. Bruce Lawrence who is 8 worked in Florida is Bean Fields for 3 years. Many popular places use illegal child labor such as Campbell Soup Co, Chi-Chi's Mexican Restaurants, Con Agra, Costco, HJ Heinz, Newmans Own, J.C. Penny, Pillsbury, Sears, and Wal Mart. These places have been sued various times because of many child labor cases. These places use child labor because it helps them save money on wages. They also arení»t required to give health insurance. Koon-yu Chow who was 15 was found stitching dresses that are sold at Sears. Currently the amount of child labor in America is decreasing.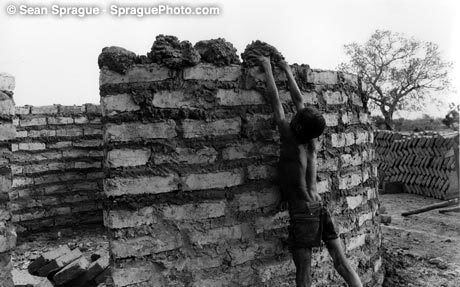 Asia in one place that has a lot of child labor. Asia has 32% of child labor occurring there. One place in Asia that has a lot of child labor is India. A lot of children in India work in the agriculture industry and are at risk for many diseases. Many children work in brick kilns, mines, fishing, construction and drug trade Most of these children are also abused by their manager. They have very low pay and are verbally and sexually abused. These children are usually hidden in their homes. Other places where there is child labor are Malaysia, Burma, Sri Lanka, India, Indonesia, Phillippines, and Nepal. One girl in Malaysia was kept as a maid. She was abused by her manager and had no rights. There was a scavenger girl from Pancur Batu, Medan, Indonesia collected garbage that was sold from the early morning to the afternoon. About 27% of child workers in Asia is in Nepal. Most boys do these jobs since girls usually have informal jobs such as being housemaids. As child labor is progressing, the amount in Asia is decreasing because of new laws and various associations trying to prevent child labor. There is still child labor left in India. Some children are working in dangerous factories and horrible environments. Many solutions are being found to stop child labor and helping decrease the rate.